Hello, my beautiful butterflies.  How y'all doing? Is it just me, or did this week feel utterly interminable. TGIF to the highest power today, my friends. Here's a deep thought for your Friday, something I can't get out of my head: why is "Jack" a nickname for "John"? It doesn't make any sense! There are plenty of nicknames that don't phonetically seem that logical - like, Peg + Margaret or Dick + Richard (LOL she just said 'dick!'), but at least the nicknames are shorter than the originals. What is the point of Jack / John? It is the same amount of letters! It's just a totally different name! That's like, if your name was Ryan and you were like, oh everyone calls me Todd.
WHY GUYS WHY?!?!
One Awkward Year: Nothing but the hardest hitting issues. You're welcome!
Now, why don't we take a look at what was keeping it awkward this week:
This Instagram:
Ok technically this is from last week but don't judge me. Those who live in glass houses should not throw stones. Or something? I need more coffee.
Regardless: I snapped this so-so photo of the NYC Marathon the other Sunday and posted to Instagram because what was I not going to gram that shiz? Please, you all know me too well.  My phone is set to such that I get notifications whenever someone 'likes' an instagram photo...but it doesn't notify you if someone takes back that like. SO! I quickly got a notification that my friend Peter liked my insta...but when I went to check, he was not on the list of people who had liked the photo. BURN ouch. Rejected! PETER! What happened? Did you change your mind? Was this photo not good enough for you?
I'd like to say I didn't care about this but of course I did. I mostly just wanted to ask if this has ever happened to anyone else? Or worse, have you ever accidentally 'liked' a photo or post of someone you don't even know? Like, say, the cousin of a wife of a college friend who you somehow stumbled upon and now you can't stop looking at her artfully staged smoothie photos?
No? Just me? Ok, well, I'll be in jail if anyone is looking for me. You can find me on the restraining order wing...right next to Alec Baldwin's stalker.
This Bar:
Wait...no, that's not actually a bar!
Here's the tale. Last night I was meeting a media colleague for a few drinks and she picked the location, a bar called Strong Place in the Cobble Hill neighborhood of Brooklyn. I'd never been to this place before, but a quick GMaps search told me where I needed to go - Court Street between Butler and Douglass! - so I skipped on out with wine on the brain.  I came to the spot where the bar was said to be located and sho 'nuf, there in front of me were giant block letters reading STRONG PLACE. On either side of those words it read "Inglesia Bautista" and "Baptist Church," which I found semi-suspicious, but guys, this is Brooklyn, they would turn an old Hispanic Baptist church into a bar. That's about as BROOKLYN as it gets.
The two windows of the "bar" were covered by thick curtains and all of the doors were closed. There were no markings on how to enter.
"How cool!" I thought. "This must be some kind of hip speakeasy! What a trendsetter I am, going to this bar, that everyone thinks is really a church!"
I tried the door to the left, it was locked.
The door on the right: more of the same.
In the middle were two large metal doors with no handle. I tried them.
No dice.
I knocked: nothing.
I paced around, trying to appear casual,  hoping someone else would go in and I could follow. But all other pedestrians just walked on past, paying me no mind.
I didn't have a cell for my drinks date, plus I'd never actually met her before so I didn't want to reveal how utterly uncool I was, unable to gain access to this sexy, mysterious speakeasy, so I did the next best thing: I pulled out my phone and googled "How do I get into the Strong Place bar?"
The search provided ZERO answers to my specific plight, but did pull up the bar's address, 270 Court Street, an even number. I was standing in front of 271 Court, on the other side of the road.
I slowly turned and there, behind me, on the other side of the street, was a completely and utterly normal bar, with lights on and an open door, a tasteful wooden sign displaying the name Strong Place.
I take ZERO blame for this misunderstanding. You can't just name your bar the same thing as something that ALREADY EXISTS! And is right across the mother flipping STREET! Confusing.  I call shenanigans. I bet the owner is named John but calls himself Jack.
The whole world makes no sense!
After a few drinks, I predictably ended up where I always do when I've got a nice buzz on:
This Hot Spot:
Trader Joe's.
Obvi! I really need to stop drunk grocery shopping.
Though, I was 100% sober earlier in the week when I stopped by the Key Foods in my neighborhood to pick up a few essentials. I had a basket full of  canned beans and ground turkey (3 pound family pack on sale! We'll be eating turkey burgers for the next 73 weeks!) and spotted an open check-out register, so I sidled up to the conveyor belt and began to unload my goods. I then realized that there was actually an organized system, with a line forming behind me and I had not just stumbled upon the good fortune of an empty register: I had butted in line.
Instead of just casually accepting that I am an asshole and powering on ahead, I became SUPER flustered, turned around, apologized to everyone in line and frantically began putting my food back in my basket, screeching "Oh god! I'm so sorry! I didn't mean to but in line! Someone else go! You're next! You go! I'm so sorry!"
Everyone in line was normal and polite and waved me off "no, no! It's fine, you carry on, you insane spaz" but I insisted. I grabbed my food in my arms and ran away from the register to the back of the line...
...only to realize that the line had now disbanded - everyone was already being helped at different registers so through all that, I had really not made one iota of difference in the timeliness in which my fellow customers paid for their groceries. We all would have ended up in the same place. I just caused a huge and weird scene for essentially nada.
Par for the course.
(We did this for dinner that night, in case you're curious, with spicy seasoned ground turkey and it was A++. New easy go-to meal for the winter!)
And let's just round out the morning with...
These Animal Droppings:
On the sidewalk outside of my office. Did I step in them?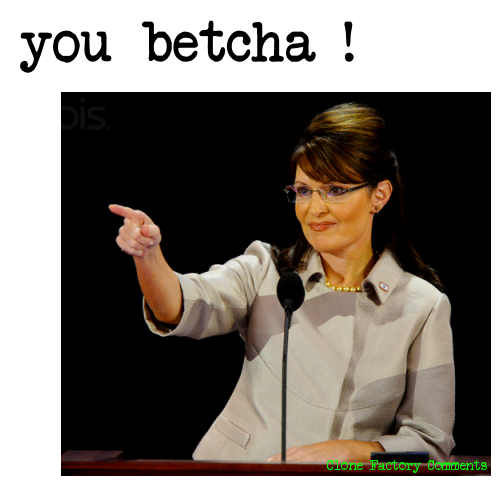 And that was my week. Let's just power right on through this Friday, team. We can do it! Anyone have any good weekend plans? I'm having some lady pals over tonight for a Classy Broads evening of whiskey tasting and makeovers (true story!) and tomorrow having dinner with my bffs from college. It should be a pretty girly, boozy, cheese-filled couple of days and I can. not. wait!
Hoping your weekends are all equally delightful and look out for sidewalk poop!
xoxo Dave (that's my new nickname. Because apparently, anything goes!)